June 14, 2012 .
FLAG DAY
was honored by the
"U.S. Army Soldier Show"
at Military Island (44th and Bdway)
From their site:
"The U.S. Army Soldier Show, proudly presented by the Installation Management Command...is a family-friendly, high-energy, 90-minute live musical production by the active duty Soldiers (they perform at 40 venues across the globe.) The six-month tour features performances of today's hits, yesterday's classics and even original material."
They were great. Active duty soldiers who all happen to be great singers as well. Managed to film some excerpts with my cellphone, my droid.
And then, walking north, two blocks up in
Duffy Square ,
I found
"The United States Army Drill Team
"
(
www.flickr.com/oldguard
)
What a nice surprise, the
U.S. Army Drill Team
AND the
"U.S. Army Old Guard Drum and Fife Corps
" ! (
http://www.fifeanddrum.army.mil
)
Why the
red
uniforms? Found this on their site:
"The Old Guard Fife and Drum Corps is part of the 3rd U.S. Infantry Regiment (The Old Guard)is stationed at Fort Myer, VA.The musicians of this unit...perform in uniforms patterned after those worn by the musicians of Gen. George Washington's Continental Army. Military musicians of the period wore the reverse colors of the regiments to which they were assigned... dated circa 1781 and consist of black tricorn hats, white wigs, waistcoats, colonial coveralls, and red regimental coats."
Still had to use my cellphone (*sigh). Wish I'd known there would be such a wonderful show put on by the Army. [
Note to Me: must carry my camera wherever I go!
]
BTW-
The latest addition to the
Bloomberg and Sadik-khan
"pedestrian malls" is "food station trailers". (in a city with no shortage of restaurants) The
Dumpling Station
at 43rd St.
Odd logo....looking VERY
Chairman Mao
to me. (Perhaps to be expected from Bloomberg and Company.)
Also, noticed a new sign posted at Duffy. Just in case the squatters of #OWS were planning to OCCUPY Times Square
(perhaps feeding at the Commie "food station"....)
But,
Nanny Bloomberg's
"No Smoking"
in public parks ( and beaches and public squares) is a small FOOTNOTE at the bottom of this sign... Seems squatting is a MUCH bigger issue.
Meanwhile, back to
June 14,
FLAG DAY
, a holiday celebrating the
Stars and Stripes
that's been around since 1949. While some remembered to honor
Old Glory
, there were others who did NOT.
"Microsoft fully embraced the national holiday, with a colorful background that shows Old Glory in all its glory: a colorful display of fluttering flags against the backdrop of Rockefeller Center. And Bing's homepage carries boxes that allow the curious websurfer to find out more about whatever holiday..."
But don't ask Google about it.
"The search giant is known for its colorful, interactive logos for everything from the 78th birthday of the inventor of the Moog synthesizer to Earth Day to the anniversary of Pac-Man. But for Flag Day, the company was presenting visitors with nothing but its usual site, declining to play up the red and blue in its logo.

Google did highlight national pride... a doodle presented on some local versions of the site honored

Russia Day

. June 12 was also highlighted regionally as

Independence Day

.... in the Philippines."
Flag Day (in the United States) .... Google says "fuggetaboutit"
And POTUS? What about the Big Zero and Flag Day?
.
Seems Obama had more important plans. After a brief press conference, he headed to lower Manhattan, signed a girder in the new WTC Tower, and then left for headier engagements: FUNDRAISERS. The mighty dollar ruled, compliments of the 1%.
Two fundraisers (this was his 150th trip to NYC to raise Big Bucks) was on the tax payer dime (after all he did stop by the WTC)
.
.
Pascal Le Segretain/Getty Images; Bryan Smith for New York Daily News
No one came near him unless they paid EIGHTY THOUSAND DOLLARS a HEAD to shake the mighty Barry Sotero's hand. Have also heard that the price paid was only $40,00 a head. (whatever)
After that, Obama went to the Plaza (with entertainment by Mariah Carey) after which, his campaign was $4.5 millions richer.
.
But, there is a light in the wilderness. Share the joy and pride of your fellow Americans in Times Square, it's nice to know, 'We are NOT Alone".
"New York) City's oldest elementary school celebrates Old Glory. ''
.
Perhaps "Come November" we can put end to the " Reign of Obama". (We can HOPE.)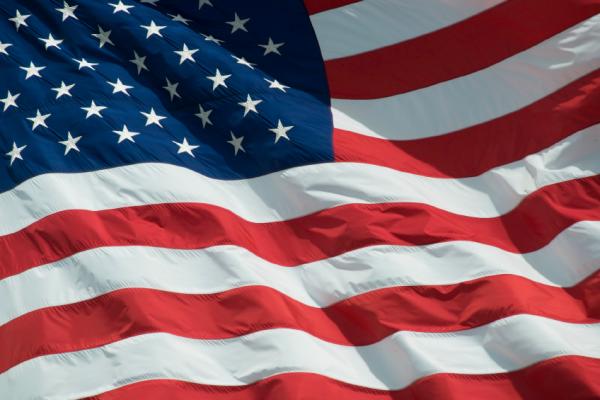 .......
America: What a Country!
........